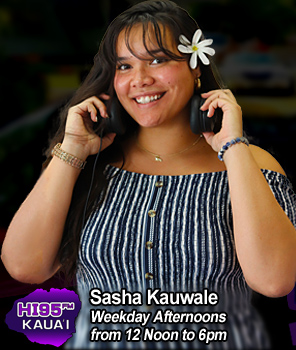 Born on the island of Oahu, Sasha K started her broadcasting career doing weekly shows during her undergrad at the University of Hawai'i of Hilo's: University Radio Hilo (URH), under the name "Sister Sauce."
Her love for talking, music, entertainment & social media interaction entices her to keep her listeners up-to-date on the latest in fashion, tech, pop culture and human-interest stories.
Sasha K, aka "Sister Sauce" enjoys tantalizing her listeners with her personal favorite features, "The Daily Deal Breaker" and her "Crime Time" segments. In November 2021, she joined HI95 on air, weekday afternoons from noon to 6pm.
When not on air, she loves spending time with her family and friends, playing video games, partaking in any form of art and spending time outdoors snorkeling, hiking, or attempting to surf.